It was a lovely evening for Jackson Cross volunteers and the families at Front and Erie's Ronald McDonald House. Based on the countless compliments, we got the impression that they don't get a spread like ours very often.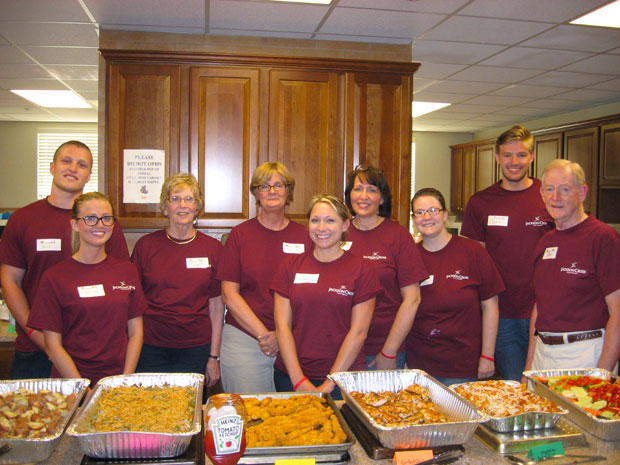 After the families were served we had a chance to taste the meal we'd prepared, and boy was it delicious! Wendy Smith, Kristin D'Alonzo and Pete Davisson were on grilled chicken duty and did a fabulous job despite the overwhelming heat. Helen Battagliese's baked ziti was top notch. The chicken tenders were a big hit with the kids, and the glazed carrots were heavenly. Other menu items included a mixed salad, green bean casserole, watermelon, popsicles, and ice cream sandwiches.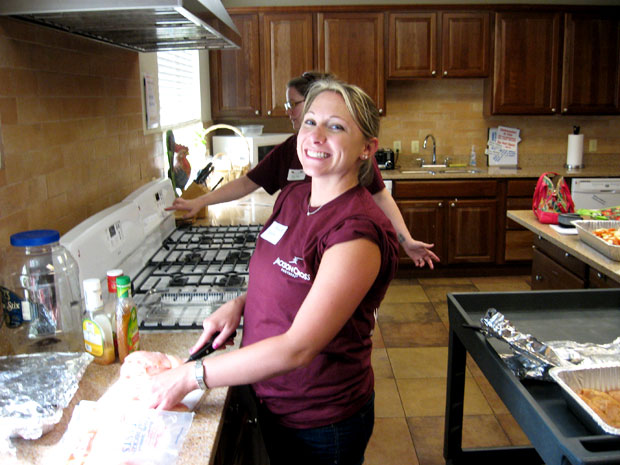 Thanks to the prep crew: Jeannine Pinaula, Lori Smith, and Ann Snyder. And thanks of course to our boots on the ground: Wendy, Kristin, Pete, Joann Turner, Kate Robinson, John Pieper, and Nick Becattini. It was great seeing Jan Davisson again and Taylor Castonguay was a pleasure to meet.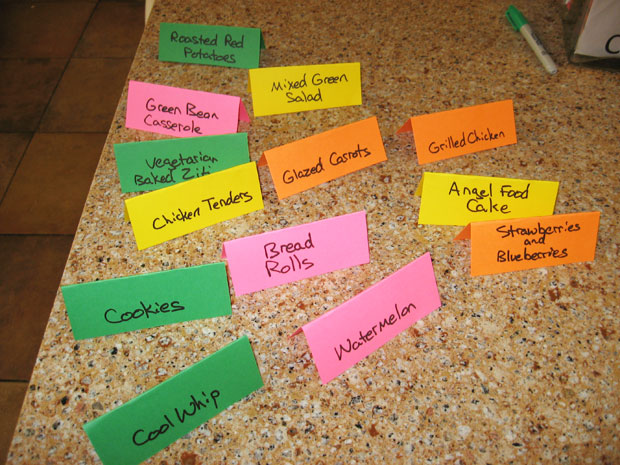 BIG thanks to Maeve McGarrity who battled the Philly traffic to deliver the dessert goodies that were left at the office. (Whoops!) The angel food cake was a huge hit and we couldn't have done it without her help. And much gratitude to Pete who picked up rolls at the last minute. They were certainly needed because out of three dozen, barely any were left at the end of the night.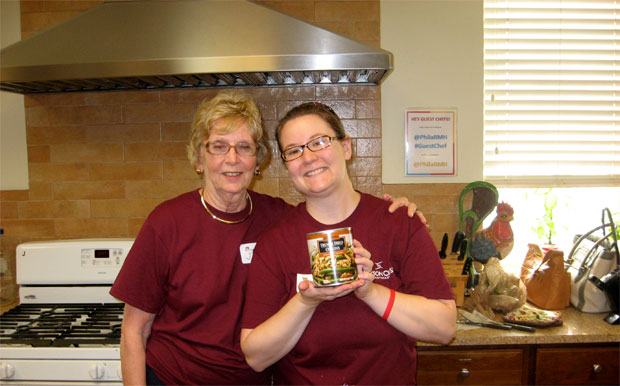 Thanks so much to our partners Pete, John Morrissey, Lou Battagliese, and Cate Sennett for letting us leave early to prepare the meal. And thanks to the staff at Ronald McDonald House for helping us find all of the tools we needed. A kind volunteer even gave us a tour of the house at the end of the night and it really hit home what a needed service they provide.
Congrats to everyone on a job well done! It was truly a team effort and night to remember.