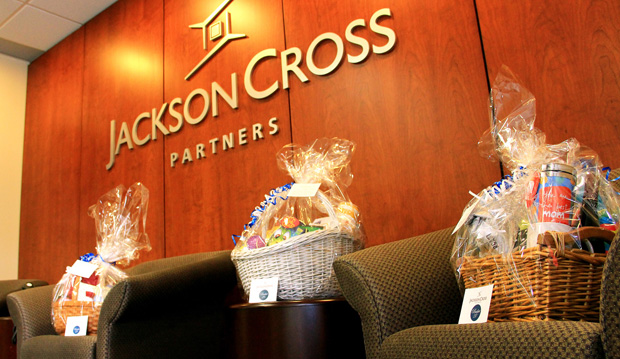 Jackson Cross Partners (JCP) employees support Autism research and advocacy by donating baskets to the Autism Speaks/A-Team Spring-Ford Family Fun Day basket raffle.
On April 12, 2014, Autism Speaks and the A-Team Spring-Ford are joining forces to bring a Family Fun Day to the Spring Valley YMCA in Royersford, PA. There will be a vendor resource fair, games, activities, a basket raffle, a bake sale, and free food.
Autism Speaks is an autism science and advocacy organization, dedicated to funding research into the causes, prevention, treatments and a cure for autism; increasing awareness of autism spectrum disorders; and advocating for the needs of individuals with autism and their families. The A Team of Spring-Ford is a local autism support group that provides information, support and fellowship to local families with members on the autism spectrum.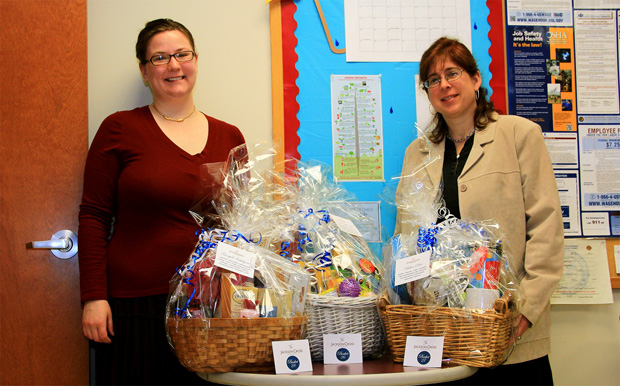 JCP employees filled and donated 3 baskets for this event. One is a "Crazy Crafts" basket, full of games, toys and treats for some lucky kids. JCP also remembered that hard working parents need a chance to relax with a "Tranquil Indulgence" basket and they can sometimes use the lift provided by our "Kitchen Diva" basket. Funds raised through the basket raffle will support Autism Speaks.
To support this worthwhile event come to the Spring Valley YMCA, located at 19 W. Linfield-Trappe Road in Limerick PA, on April 12, 2014 from 10:00 a.m. to 1:00 p.m. for the 2nd Annual Family Fun Day!
The A Team Spring-Ford Facebook page