The company works together to give the Fishtown Recreation Center in Philadelphia a
 well-deserved face lift.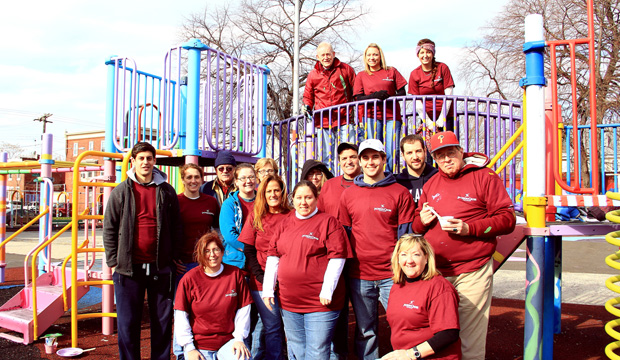 After a successful food drive in fall 2013, Jackson Cross Partners Community Service Corps kicked off winter 2014 by proudly giving back to the Fishtown Recreation Center in Philadelphia with a day of service honoring Martin Luther King. Working side by side, the JCP team rolled up their sleeves and gave a fresh coat of paint to the jungle gym, climbing rock and benches; created cards for our men & women in the service and helped clean up the play area and basketball courts. "My coworkers could not stop gushing about how organized the event was and how much fun they had. Definitely a day to remember!" commented Kathryn Robinson of JCP.
[slideshow gallery_id="1″]
The day of service wouldn't have been possible without the involvement of Kristin from Art Sphere Inc., the organization responsible for the project, who had this to say about JCP – "Thank you so much for joining us and contributing so much to our MLK project. It was lovely to see your group work so well together and with such enthusiasm."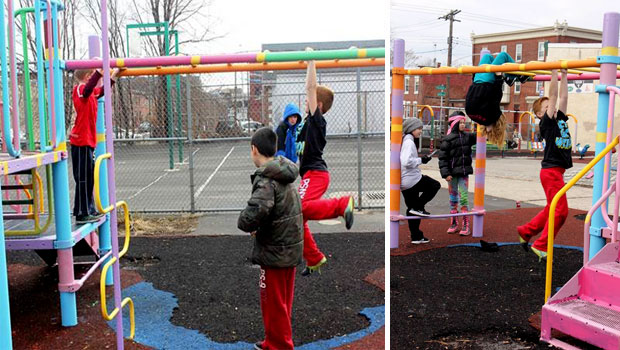 The Home Depot in King of Prussia, PA generously provided us with paint at a special discount for this project – a wonderful gesture greatly appreciated by the team at JCP.